Bear Glass has it's 10th Bear Glass open with Walker. It has been a yearly tradition of us getting together sharing ideas, working on new products, and just general friendship. This year we met at Lake placid to play 3 rounds of golf in flea territory.  Needless to say the flies won the golf but Bear won at getting introduce to new products.
At the table from left around Frank former Salesman Supreme, Ira Bears champion golfer , Ross Walkers Owner and Marketing Wiz , Gautan another former Salesman for Walker, Rodney their present north east Salesman , Steve walker/bear salesman , Mark Owner of Bear ,  Alan a Walker Salesperson and Paul a Walker/Bear salesperson this group has represented a winning team for the bear/walker relationship for over 18 years and hopefully for another 18 if not more.
Over our last supper we were introduced to a new bird protection glass, a extra lite acid glass and a new streamline method of production from Walker with a more efficient distribution. This Year we added some new Antique Mirror products in our catalogue for you.
We offer over 20 different types of Antique Mirrors with exotic colors and patterns; they are available in sizes up to 48" X 94" and come in finishes from traditional distress antique to burst of colorful 3D effects. Use it for: walls, framed mirror inserts, furniture, bathrooms, back splashes, or anything you can imagine. We can also create custom antique mirror colors see our gallery for samples or contact us for samples!!!
Designers & Makers of Antique Mirror Glass
Mirror works hand make mirror glass that is indistinguishable from actual vintage mirror. Each unique piece is subtly distressed, aged & antiqued to suit your requirements.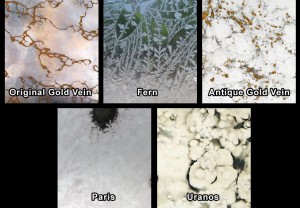 We offer a wide range of antique finishes which are exclusively hand made by us in our workshop besides stock Antique mirrors. We are constantly adding  new antique mirror styles to our product line.
Here you will find a guide to every finish we offer  be it bespoke or 'off the peg' you will find glass to suit every budget.
Some Ideas For You To Use Custom Antique Mirrors
Decorating Walls :You can use Custom Antique mirror to create decorative walls whch can create a great impact on viewer.
Mirror Furniture: Use of Custom Antique mirror furniture causes the mind to see any furnished area as more beautiful than it really is.
Kitchen back splash: Custom Antique Mirror as Backsplash creates an appealing glass effect with translucent beauty which improves your interior.
Scaled for a wide variety of applications
Our Custom Antique Mirror was developed to feature a standard antique pattern that was calm and consistent, without large splotches or flares which may detract from the desired effect. That same pattern is also applied to bronze mirror, for a warm chocolate effect in interiors. Our Custom antique mirror has been used as tabletops, cabinet inserts, wall installations and in furniture applications.
Going big is what we do best
Dreamwalls® Antique Mirror is crafted without limitations. Largest custom size capability is 96" x 144" (note: minimums may apply). That means that large installations have fewer seams, and sheet optimization is more efficient. Alternative sizes, glass thicknesses, custom water jet fabricated shapes, drilled holes and cut-outs, tempering, and additional fabrication are all available upon request.
Unique take on uniqueness
The art of making antique mirrors is so subjective, but we wanted to offer large-scale sizes for hospitality and commercial applications at an economical price point. I think the three choices we offer can appeal to a wide variety of those installations. Add the fact that we can warranty our mirror to the trade, and you'll see that our Custom Antique Mirrors are extremely unique to the industry.