Etched glass mirror is a practical alternative to the look of stainless steel in the kitchen when used as a backsplash. Created by taking  high-quality acid-etched glass that has a durable, glare-absorbing permanent etched finish; and taking it through a making process so that it has the glow of real silver from behind.
Acid-etched glass is a beautiful look that can be tempered for extra toughness and resiliency to heat, making it work well behind cook tops and stoves. It is also easily cleaned of spatters and spills – a "magic eraser" cleans off everything from baked on spaghetti sauce to grease from the surface without harming the surface at all.
Acid-etched glass offers a look that appears darker or lighter, depending just on the lighting from the room as you can see from the images shown here. Each of them look so different, and intriguing, …just begging you to come closer and touch to find out what it is. By the way, fingerprints are also something acid etched mirror happily handles well – unlike so much stainless steel.
Acid-etched Glass Advantages
Consistent finish and appearance
Maintenance free
More mar-resistant than sandblasted glass
Does not peel or discolor like films
Does not scratch off like coatings
Acid etched glass is an unique element to use in your interior and exterior applications. The consistent quality, durability and rich look of our Acid etched glass is unmatched to any other products. The acid-etch process creates a satin finish while keeping a slight reflection in the glass. As the Nation's largest distributor of Acid Etched Glass and Glass sheets we carry glass & glass from Walker, Omni Decor, Noval, Gray Glass and many more. We are the largest stocking distributor of Walker Acid-etched Glass in USA.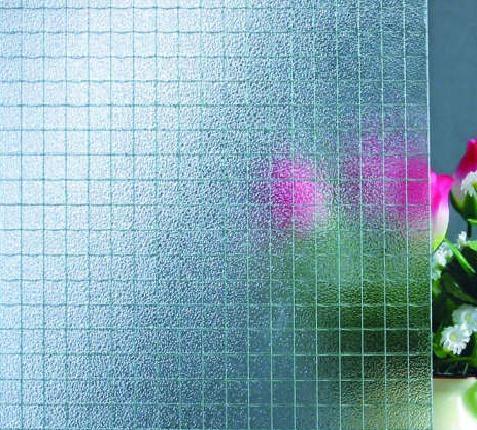 Acid-etched Glass Application Areas:
While Acid-etched glass is recommended for interior use only still we found a long list of application areas where you can use this unique glass sheets to make magical effects.
Furniture and kitchen components
Office enclosures
Mirrored Wall
Interior Doors
Exterior Doors
Interior Partitions
Railings
Let your imagination decide the perfect application for your projects.For more information on our Antique Mirrors please contact Bear Glass at: 718-832-3604 / 732-901-2626