Acid etched glass has been treated with acid to produce a matte surface finish on one, or both, of the surfaces of the glass. Because the surface of the glass has been chemically-created, the finish is extremely durable, and can not be washed or scratched off. Often, this is referred to as "fingerprint proof" or "smudge proof" glass because of its durability withstand oils, moisture, and humidity while still retaining the frosted appearance.
When people mention "acid etched glass" they can mean a WIDE variety of things. There are acid etched products which we offer, sandblasted, laser etched, and even printing or decorative films that look like etching.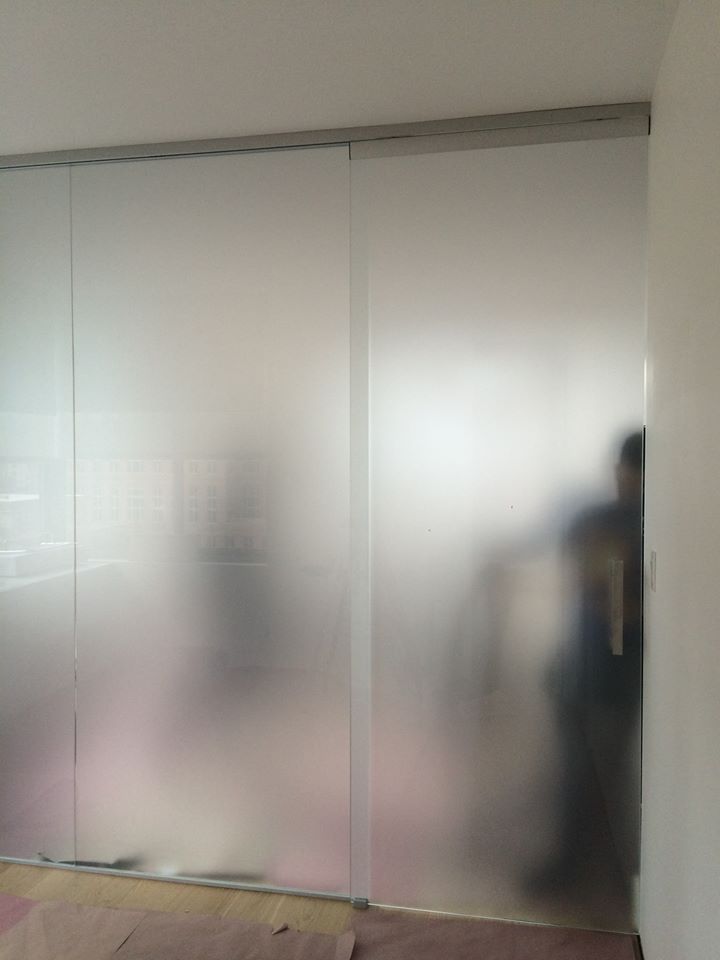 Available Finishes of Acid Etched Glass
Texture Opaque
2. Texture Satin
3. Texture Satinlite
Basically, the term "etched glass"  or "frosted glass" is a generic term used as a catch-all for any of the above methods which produce a glass that will diffuse transmitted light. But it's important to know the limitations and effects for each of these methods are different.
Different levels of opacity can be achieved by treating one or both sides of the glass, as well as the "depth" of the etching.  Options of patterns, tints, and limitless color are all possible. This product can be back-painted as well, for a colorful matte finish. which of course, is what Bear Glass Color Glass can do in the creation of Bear Glass Acid etched Matte Color Glass.
A few of the advantages for the use of Acid Etched Glass:
Permanent finish that will never degrade or fade over time.
The matte finish reduces glare, allowing for the practicality of glass, even in high-glare interiors.
Fingerprints won't show like on other glossy materials.
Moisture or natural oils won't remove the finish.
Extremely durable – can withstand vigorous cleaning. Nearly anything can be cleaned off by using a Magic Eraser.
Can be tempered – allowing for use in shower enclosures, railings, and furniture.
Can also be back-painted, silvered,…or both,…for beautiful additional effects.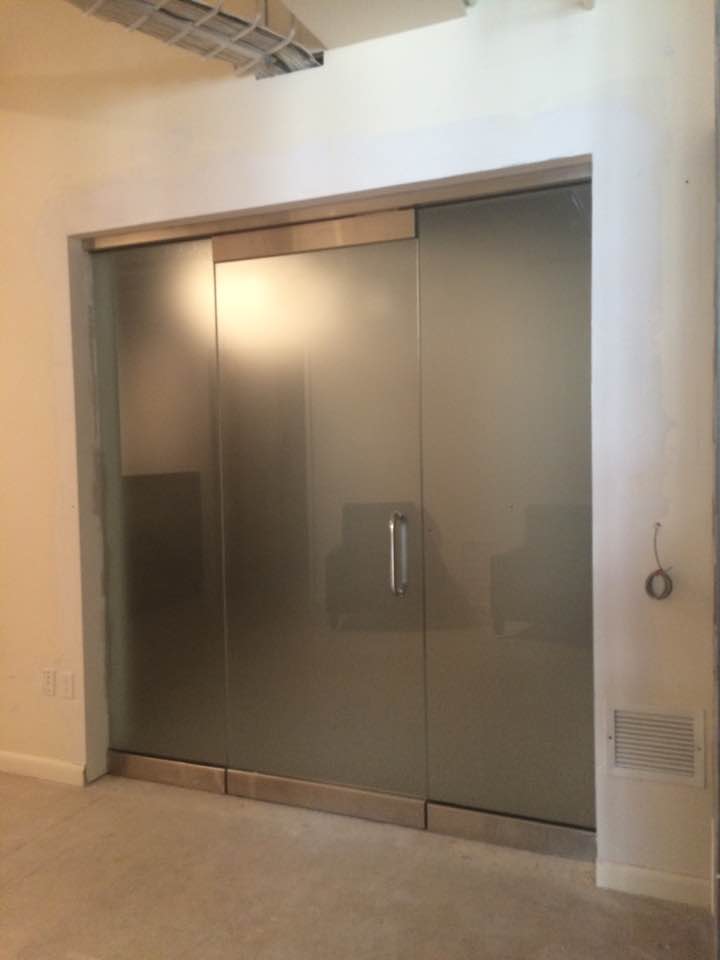 People LOVE the soft, ethereal look of acid etched glass. But they wrongly think it's hard to care for. You can't get it wet, you can't get oils on it, and you can't clean the pitted surface. However, acid etched glass has the ability to do ALL those things and still come clean.All of these gorgeous glass installations were done using acid etched glass, which we can back-paint ANY custom color. Contact us, to learn more about any of these products.
Bear Glass is the best fabricator of the interior decorative glass products, including a wide variety of glass and mirror. Bear Glass provides high quality fabricated glass for contracting glaziers, glass distributors, installers, and the architecture design community.