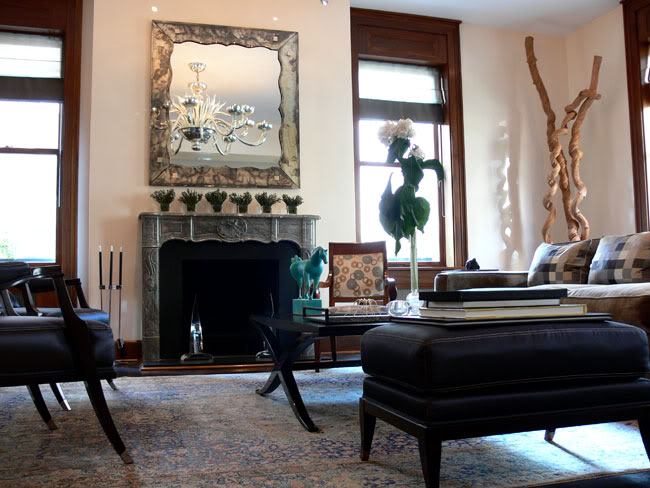 Bear Glass carries the largest inventory of antique mirror in the United States. Our antique mirrors are reproduced using a special silvering technique that is hand finished allowing us to create unique and colorful effects.
Antique Mirror is a decorative silvered glass mostly used for interiors. This method of making glass consists of varying the regularity of metallic deposits. In addition to its decorative effect, the antique mirror creates a gentle and softened reflection, which contributes pleasantly to interior light levels.
We offer 20 different types of Antique Mirrors with exotic colors and patterns; they are available in sizes up to 48" X 94" and come in finishes from traditional distress antique to burst of colorful 3D effects. Use it for: walls, framed mirror inserts, furniture, bathrooms, back splashes, or anything you can imagine. We can also create custom antique mirror colors see our gallery for samples.
Antique mirrors can add a very special touch to your Victorian decor. Use lighting to create an illusion of space and add an element of warmth to that décor.
The surface of a mirror is reflective so by using the correct lighting in the room you can create a beautiful illumination. The antique styling of the mirror helps create the room atmosphere.Antique mirror glass is made by placing a metallic deposit onto the glass. This method has been used since the 16th century. Over the years it's not uncommon to find the surface wearing slightly. That's okay as it adds some character.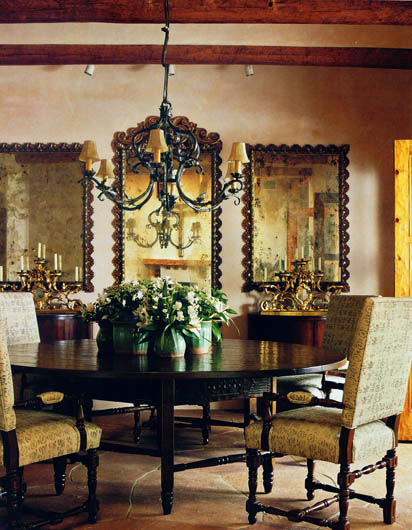 Here are 10 tips for using antique mirrors in your home décor:
1. Find your favorite piece of art in the room. Could be a painting, a sculpture, a photograph, or any other type of art. Place your mirror on the opposite wall which will reflect the image and create an interesting room dynamic.
2. To add depth to your room paint one wall a deep dark burgundy or green, or another Victorian color. Then take your antique mirror and hang in directly in the middle of the wall. Add candle wall sconces and wow!
3. If your room is on the dark side then hang your mirror near the window. The natural light will reflect off the mirror and make the room brighter.
4. Your Victorian entrance will look perfect with an ornate mirror above the corner table that holds a beautiful bouquet of flowers. Fresh is perfect but silk certainly works.
5. Antique dining rooms look great with a mirror above the side board. It will not only complete the mood it will make the room look bigger.
6. If your room has a fireplace then place your mirror opposite to create a visual effect. And when the fireplace is flickering you get an amazing effect.
7. Consider grouping together several mirrors that are all different shapes and sizes to make a focal wall display. You can mix different styles and finishes too. Create a sophisticated display or a shabby chic look.
8. You can use a beautiful mirror in a Victorian kitchen. Add it the wall across from your counter space. Consider using more than one mirror to create an effect of largeness.
9. Place your mirror above a piece of furniture. It will instantly draw the eye away from the furniture. Hang above a table, a dresser, or even a sofa.
10. If you have bookcases that are half wall height hang your mirror above them and then place candles on the top of the book case. When the candles are lit they will illuminate the light and the flicker of the candles is so romantic.
Before you do anything you need to have a good look at your room and analyze where you'll get the most benefit from your mirror. You also want to make sure the angle of the mirror doesn't result in an unattractive scene or cause a glare.
There are so many interesting ways to hang a mirror that will enrich your room while illuminating it and making it appear larger. And with such a great selection of mirrors available all you need to do is set your budget and start shopping online.
Antique mirrors are the perfect addition to a Victorian décor.
Where Can I find Antique Mirror?
Bear Glass creates hand-craft mirror glass that is indistinguishable from actual vintage mirror. Each is as unique as a fingerprint and is subtly, gently and lovingly aged to suit your requirements.

However we don't just create beautifully aged mirror glass . Our services are bespoke and are flexibly tailored to your needs, whether you need replacement mirrors, re-silvering, or a site survey for a larger installation.

Our speciality antique patterns are the result of many years of refinement, and our light, medium and heavy effects are the flagships of the range, aside from many other decorative finishes.

Our antique mirror glass is suitable for both decorative and architectural applications, for example:

Antique frames
Reproduction frames
Domestic wall coverings
Commercial interiors
Counter tops, splash backs
Table tops, custom furniture
For more information, please contact us at:
FACTORY/OFFICE
Address:
Bear Glass Inc.
399 20th Street
Brooklyn, NY 11215
Phone: 718-832-3604
Fax: 718-832-0786
Email: 
bearglass@yahoo.com