The idea of  ClearShield began in 1982, in London.  ClearShield is a new technology that is used for glass surface protection. This technology was actually introduced to the marine industry as the marines got to work with harsh environments. Presently the upgraded technology of  ClearShield is also used in commercial and residential glass and window applications.
ClearShield system helps to protect your glass surface. Metal rust, water spots make your glass surface hasty and unclear. Mostly the window glasses and shower doors suffer from such problems as they remain exposed to water or the environment.  ClearShield helps  save glass surfaces from any kind of stain or watermark and make it look like the new.
Bear Glass is a fourth generation glass and mirror company and has proven its expertise in all kinds of glass work. Bear Glass promotes the usage of  ClearShield technology when purchasing products that may be susceptible to water damage overtime so that it can be ensured that the glass lasts longer no matter where it is placed, be it a window glass or a shower door,   ClearShield we feel is your answer .
Protection with ClearShield is the ideal solution for sandblasted and acid-etched glass as it resists fingerprinting and staining, while maintaining the beautiful appearance of decorative glass.
Now if you are wondering about how  ClearShield works on your sandblasted items,   ClearShield creates a cover or protection on the glass surface that prevents other hazardous materials from damaging the glass. The polymeric resin provides the protection for the glass from any kind of chemical reaction and helps to keep it clean.
Bear Glass uses  ClearShield technology for their glass products. Shower doors by Bear Glass or window glass by  Bear Glass can be protected by  ClearShield glass protection. Before delivering, these products are always been tested by experts to know whether these products are going to give you the best what  Bear Glass always promises to you.
ClearShield technology does not only prevent your bathroom shower glass or windows from getting stained with water-marks or rusts, but it also enriches the strength of the glass  for long periods of time.  ClearShield coats over glass ensure a clean view through the glass, along with the environmental hygiene inside the room as the cover does not let the germs in or the bacterium grow on the glass surface.
Bear Glass recommends the advanced  ClearShield technology for glass so that you can expect  the best effect e when you order your glass products products from  Bear Glass.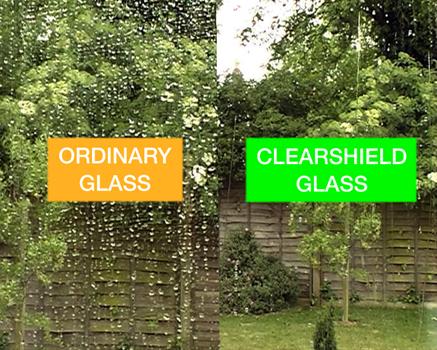 Bear Glass is always here to help you with all your glass and mirror needs.  We do everything on glass.
Bear Glass ships all kinds of glass products nation-wide. For more information or to order your glass product, please contact  Bear Glass at:
FACTORY/ OFFICE
Address:
Bear Glass Inc.
399 20th Street
Brooklyn , NY 11215
Phone: 718-832-3604
Fax: 718-832-0786
E-mail: bearglass@yahoo.com