Custom Mirrors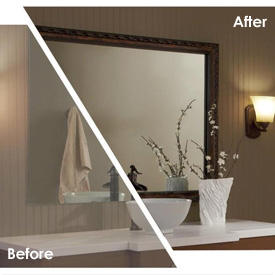 In addition to our glass services, Bear Glass is also pleased to provide custom mirrors.  We are available to provide local or non-local homes and businesses with custom-cut mirrors for bathrooms, workout facilities, and so much more.  Offering myriad options and completely customized shapes and dimensions, our team can help you get exactly what you need in mirrors cut to size.  In fact, we can even create a custom-cut mirror door for your closet or wardrobe!  When it comes to custom mirrors, you've come to the right place.
When you don't want to limit your choices to the cookie-cutter options available at the store, Bear Glass is the perfect answer for your bathroom mirror installation.  We provide custom-cut mirrors of all shapes and sizes.  In addition, we can design and install the perfect bathroom mirror for your home and style.  We offer bathroom mirrors in a vast array of styles from polished and beveled edges to framed or unframed.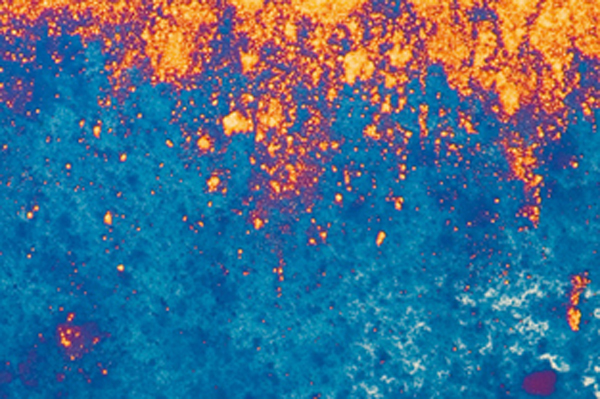 Our friendly professionals will take the time to understand exactly what you're looking for in a bathroom wall mirror.  Then we'll custom design and cut a mirror to meet your specific needs.  Instead of settling for a bathroom mirror that's almost right, call Bear Glass and get the custom mirror that's perfect for you!
Bear Glass is pleased to work with commercial clients across the nation for custom mirrors of all shapes and sizes.  While we are available to work with all types of commercial customers, we particularly specialize in custom wall mirrors for gyms and dance studios. Offering the top-quality workmanship you deserve, we can cut and install gym mirrors of all shapes and sizes.  If you're in the market for a new or replacement full-wall mirror for your commercial space, our team can help.  For details or to get your free estimate on a gym mirror, please don't hesitate to call.
If you are looking for custom beveled glass and/or custom beveled mirrors, you have come to the right place.  Being a successfully owned and run business with much expertise, we understand the importance of not only providing flawless products but backing them up with flawless customer service as well.  We pride ourselves on our expert craftsmanship and high-quality standards.  What you get in return is a custom glass mirror or other beveled mirror or glass product you will be proud to display.
Bear Glass  has been in the custom beveled glass and mirror business for over twenty years!  It is tough to find another company with the experience and knowledge that we bring to the table.  With both retail and wholesale options, there are custom beveled mirror and glass solutions for everyone.  Other products we specialize in include custom shower doors, aluminum windows, wood windows, and much more!  You are sure to find what you are looking for with Bear Glass.