Glass is one of the most beautiful materials that can be used for countertops. The pure, saturated color of back-painted glass adds a special effect to any room. In addition, it's easy to clean, hygienic, and stain resistant.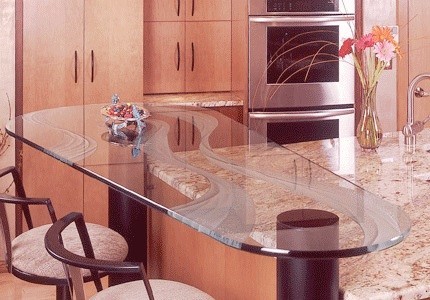 Benefits of Counter Tops:
1- They can revive an older, worn piece of furniture without refinishing or altering the piece in any way.
2- A table topper can  protect wood furniture or table linens from moisture and stains  and clean up is a simple wipe.
3- They instantly update or unify a design with color.
4- They give all the beauty and practicality of a glass countertop, with an economical thinner piece of glass..
5- They create instant function for uneven surfaces or impractical surfaces, by covering old doors or wood, or by topping metal pieces that can't handle moisture.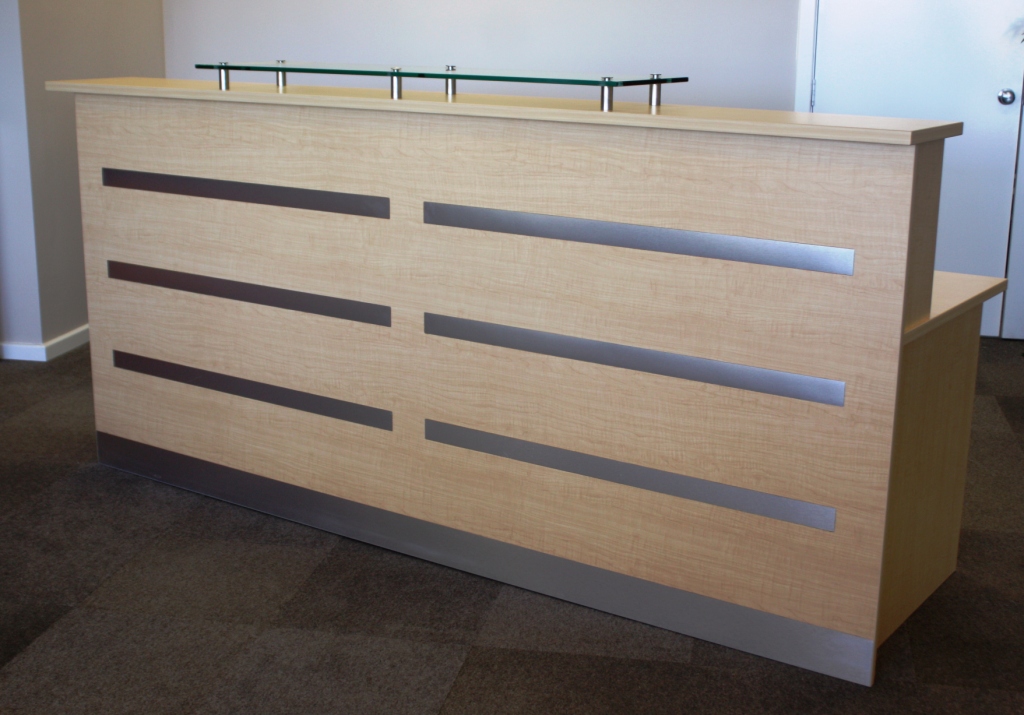 Possibilities of Using Glass Countertop :
KITCHENS

: Imparticular can benefit from glass countertops for their practical benefits.

SINK AREAS

:Glass is great for sink areas where copious moisture is no problem for the low porosity of glass.

DINING AREAS

: A glass countertop dining surface attached to a kitchen islands make this casual space seem more special and define it with a distinctly custom look.

ACCENT COUNTER

: In this kitchen, the different surfacing materials showcase the different functions of this showroom kitchen.

SMALL KITCHEN UNIT

: This small working kitchen is big on style thanks to the glass countertop and matching glass backsplash.
Glass is a relatively new option in countertops. With a wide variety of decorative finishes and custom colors that can be applied to it, glass can certainly be an attractive option. But how does it stack up against other countertop materials?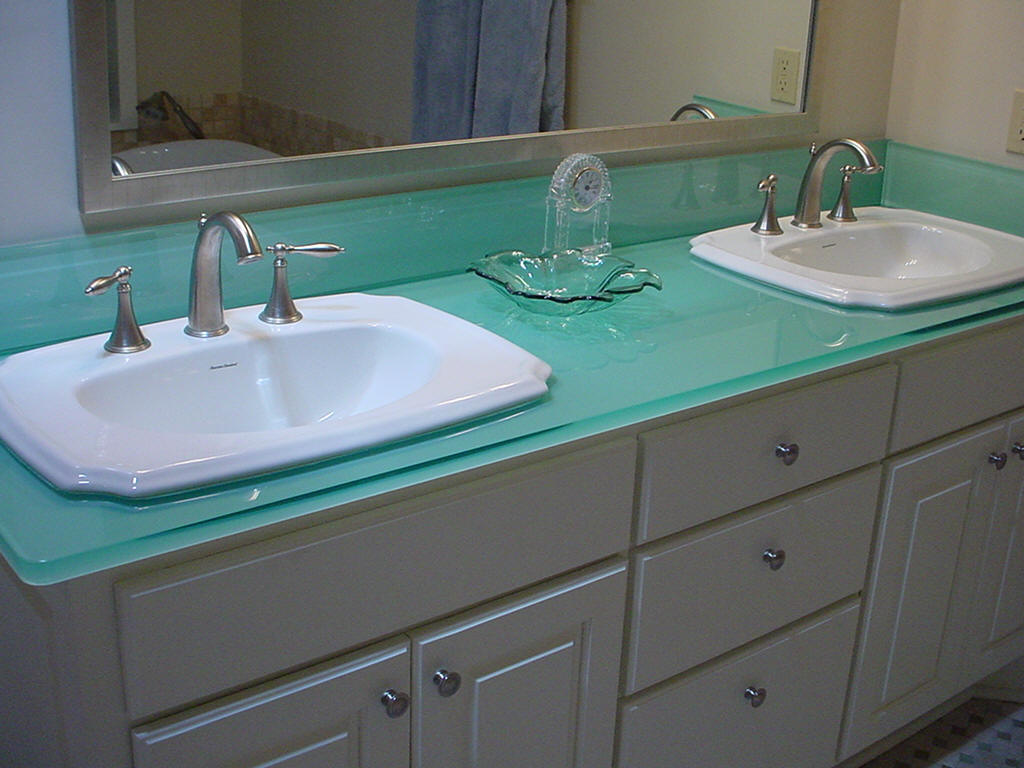 Types Of Glass That Can Be Used In Counter Tops:
Back Painted Glass: With literally any color option, it lends a new possibility to the term "custom kitchen". Glass is the only product on this list that can be color-specified to match and that's pretty amazing when you think about it. No sealing is required and it will not stain. Dried on foods can be scraped off easily. It is ideal for dining/serving areas and in areas with high moisture such as wet bars or around sinks.
Laminated Glass: It has a huge array of colors and patterns, is lightweight and relatively easy to install. It is relatively resistant to stains, heat, and impacts as well. The thin layers show damage of nicks and cuts and can't be repaired. Seaming and the edge lines tend to turn people off, although there are some newer versions that are pre-formed to feature no seams at the backsplash and waterfall edges.
Back Printed Glass: Back printed Glass is a wonderful material for countertops, desks and tables. Bear Glass back-printed glass allows you to have the surface in any color and a variety of design. Full fabrication on these surfaces includes tempering, holes, and edgework.
So which one is right for your project? It could be a variety of several. It might be Back Painted , Back Printed, Laminated Glass at the serving and eating areas. And hopefully, in your next counter top project.What sort of topper could you use? Consider them for practical spots that need to look new and clean easily in hotel, hospitality, food service and other environments. If you've got a question about table toppers, give us a call : 732-901-2626 / 718-832-3604