Antique Mirror furniture has been hot for a few years now, and its appeal is hard to ignore. Mirrored furniture brightens up dark corners in ways that nothing else can. It adds a touch of old glamor instantly and it feels powerfully feminine. With one piece, luxury and power can be interjected into any room. It will be a trend we will continue to see for a while longer because of the flexibility these pieces can provide.
You can take lots of ordinary pieces of furniture, places and elevate them by adding this mirror to them. Sure, there are plenty of lovely elaborate and elegant pieces of mirrored furniture out there. But if you want to give a piece extra life and repurpose it, adding this mirror is an extremely easy way to do it.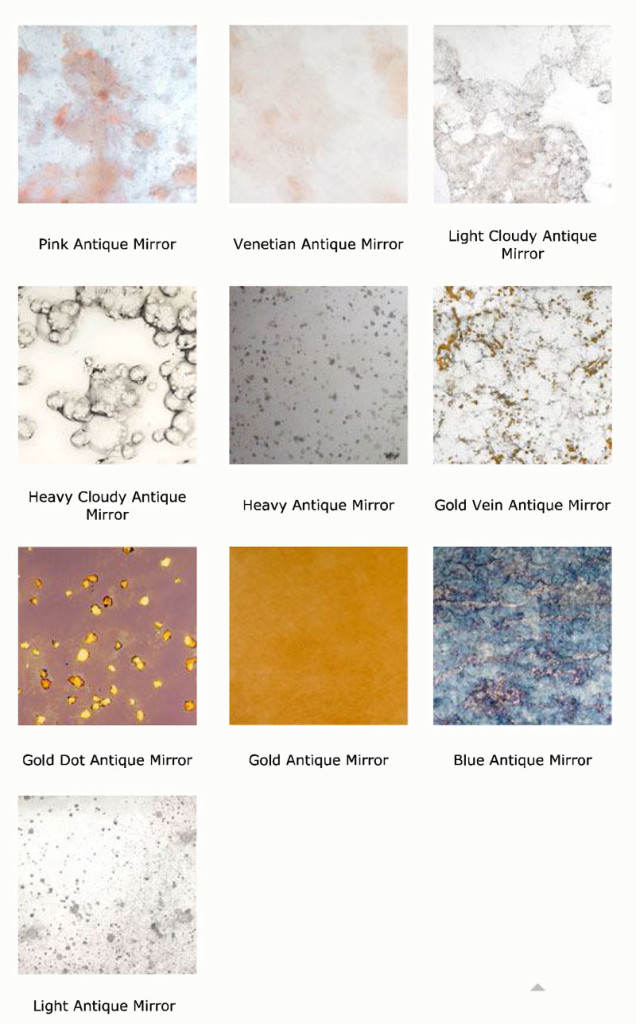 Antique mirrors are mirrors that look aged or distressed by years of use and exposure. While you still occasionally find a mirror that comes by this effect naturally, more commonly it's been achieved intentionally to achieve a soft, cloudy pattern. Bear Glass  Antique Mirror achieves this effect as a first-quality product, that has the look of a vintage mirror with all the advantages of a modern mirror: The Opaque backing paint that protects the metal layers during transport and installation
Modern silvering technology for a durable, predictable reflection. The effect of these Mirrors by Bear Glass are a wonderful tool in interior environments. The reflection of mirror creates excitement and intimacy while opening u space visually. Hotels, restaurants, bars, and homes can all benefit from the instant mood a vintage mirrors can provide. In the example below, antique mirror seems perfectly at home paired with the exposed wood and brick in a rustic restaurant and bar:
Bar   Antique   Mirror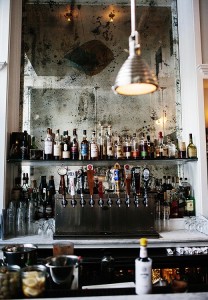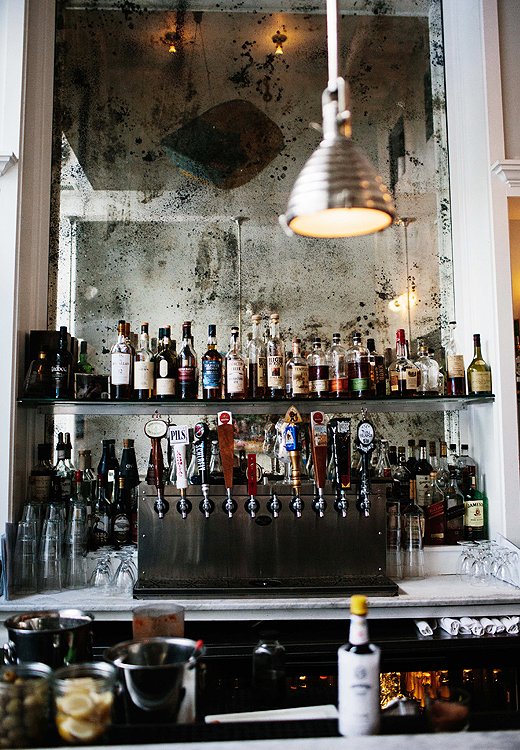 This stately dining room uses a vintage mirror to lengthen the room, but the bronze tint to the glass itself helps prevent visual confusion and warms the space to make it feel more intimate and appealing.
One thing the below lobby did not need more of was more wood paneling. Using decorative mirror glass panels is a welcome addition to the textural elements within the space. The reflection of the vintage mirror is always changing depending on the visitors that day.
Restaurant Mirror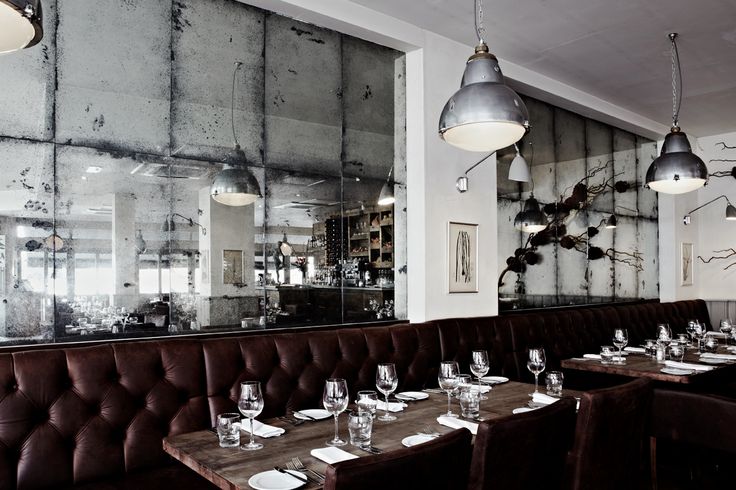 A regular wall of mirror in this casual restaurant would have felt too crisp, …not to mention a little optically confusing. The antique mirror surface adds a more relaxed feel to the room and prevents patrons from walking into it. This is where the unique feature of Dreamwalls Antique Mirror's large size capability is so important.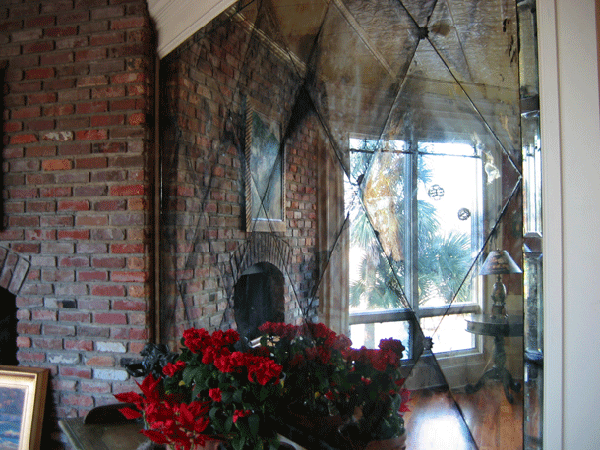 This serving buffet features bronze-tinted antique mirror. Psychologically, when people have warmer skin tones, they are perceived as being more attractive and youthful. In the below application, the effect of the mirror gives the patrons a warm, healthy reflection as they serve themselves.
Bathroom   Antique   Mirror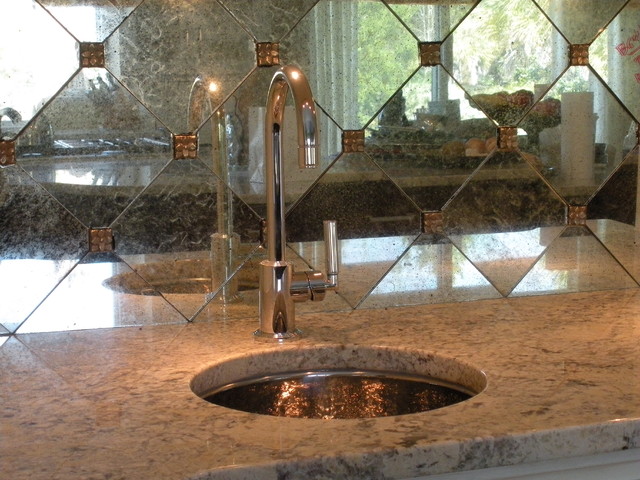 Consider using this Mirror in either regular or bronze tones for your next hospitality installation. It can make a subtle statement without going glitzy and can lighten the spaces with reflected light and visual space.
So if you've got a piece of furniture you don't know what to do with, …put Antique Mirror on it!  For more information on  Bear Glass  Antique Mirror or any of our decorative glass products, visit our  webpage  http://www.antiquemirrorsheets.com/ or give us a call at +1 718 832 3604