To decorate your bath space, the shower door is the extreme option for you. Bear Glass offers the best quality shower door NY only at $75 each. There are many options for the bath door. We provide any kind of glass shower enclosure in the USA. Bathrooms in the USA come in all shapes and sizes, and people's tastes and needs change considerably when they're looking for a new bath. So our expert craftsmen work restlessly to offer you a range of high-quality showers with custom look and features so you can pick the perfect one for you and your residence.
Hurry up!!!!! The offer for shower door is limited. We offer a lot of shower door NY only at $75 each without compromising on quality. Visit http://www.glassdoors.me/glass-shower-door-offer.php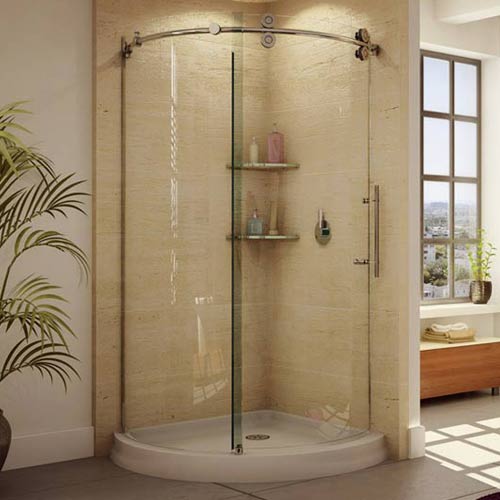 Variety of shower door NY
There are variety of shower doors at Bear Glass.
Corner shower door
Our corner shower enclosure is a tried and tested design and probably the most popular style in a family bath space. You can get it only in $75 each.
Sliding shower door:
Bear Glass sliding bath door NY may be a trendy style due to their space-saving credentials. Different shower doors are purchased for a cubicle space but most bath door fabricators also offer suitable side panels to make into a full enclosure for a corner installation. We also provide each shower door in $75 we also stock bath door fittings such as Hinges Handles & Clamps, etc.
Bath screens:
A bath screen is also available at Bear Glass. It offers far greater protection than a bath curtain, especially if you're installing a power shower. We offer only $75 for each shower door.
Regular shower entryway:
Now a budget-friendly bath enclosure and panels are available at Bear Glass. You can get regular shower entryways into any design and shower opening from a single, swing door only in $75.
We are also stocking all types of shower door fittings such as Hinges Handles & Clamps.
Frameless pivot shower entryways:
Choosing a bath door is not the effortless task. We can assist you to choose your bath entryways. It is better to go with a pivot door, a sliding door.
Contact us +1 718 832 3604
or you can email us sales@bearglass.com
Available Stock Shower Doors

| | |
| --- | --- |
| Thickness | Size |
| 3/8″ | 24″ x 71-1/2″ |
| 3/8″ | 24″ x 75-1/2″ |
| 3/8″ | 26″ x 75-1/2″ |
| 3/8″ | 28″ x 71-1/2″ |
| 3/8″ | 28″ x 75-1/2″ |
| 3/8″ | 28″ x 79-1/2″ |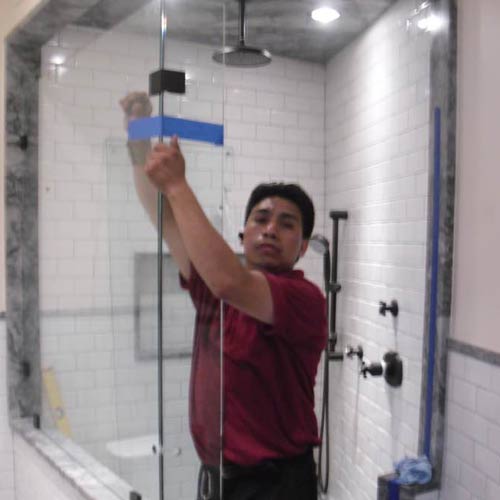 Why Choose Bear Glass for Your Shower Doors?
You should choose Bear Glass for your bath door not only for the special offer, but also there are many reasons. Reasons are :
Superior delivery dates
Close interactive customer service
Ready to deal with your unusual requirements
We provide custom shower hardware
Experienced technicians etc.
So don't waste your valuable money. Bear Glass is Selling Stock Shower Doors for $75 each. Don't miss this never before the offer from Bear Glass. Quality Glass bath Doors at the Lowest Price ever. We also offer quick turn on all tempered glass you might need. We are also stocking all types of shower door fittings such as Hinges Handles & Clamps. Only good quality materials available at a competitive price.