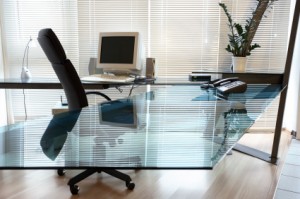 Bear Glass is the best place to get your new glass desktop. From Architects to designers to to homeowners, Bear Glass can cater to all your  needs and ideas when it comes to either modernizing improving or simply safeguarding your residential or commercial space.
Glass gives off that easy to maintain feel as well as a modern take on furniture pieces. It is made in different sizes and shapes and supplies that impression of being lighter than it actually is.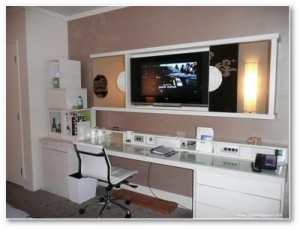 Glass can innovatively change an area into a wonderful workspace and a glass office desk is furniture favored by many. Glass is scratch-resistant, durable, and can easily be wiped clean.
Many traditionalists may purchase computer desks that are made of wood or metal. Wooden desks have more varieties and metal ones are hardened enough that only classifies as utilitarian which has a modish appearance. Lots of people have not yet realized the benefits of having a glass desk which can just as make their office and home workspace modern and elegant.
Glass office desks are contemporary in design and are way modular. They can easily be assembled, lends airy and lighter appearance to any room, and adopt little space. Glass can be aesthetic, flexible, sleek, versatile, and way functional. Glass desks can either be custom-made for your own preference. Glass is created from durable materials such as etched glass supported by wrought-iron, flexi-glass, or steel frame, and blue tempered glass. Glass office desks are designed due to a customer's specifications to accommodate computers or laptops, files, modems, office equipment, and music systems.
However, some glass office desks are not made of clear, transparent glass.
By being the New York exclusive Dreamwalls distributor. Bear Glass is able to offer vast selections of colors regarding glass desk furniture which will give off a sleek appearance to your room or office. Black glass is actually one of the most fascinating colored glass desks available.
You can also create glass desks in many sizes, shapes, and designs. For laptop users, you may opt for a portable laptop cart which can be rolled over to the specified corner of your glass desk. In fact, glass desks are highly adjustable to any height you prefer to accommodate a seating space you want to use it in.
Corner glass desk units are ideal for people who have larger computing requirements. These glass units provide more desktop space and a big computer will be set up and installed easily on these desks. People who work on more than one computer can use a larger glass desk to accommodate this, which is also available in the market.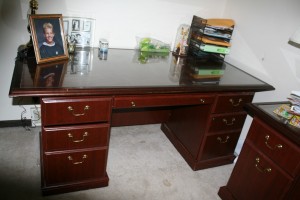 A glass office desk, whether it comes in small or big size set, positively provide elegance and sophistication in a modern office. Glass computer desks can also match any décor or color in which the room is decorated in. If you have a workspace that is light and airy, has little clutter, and opens out into a garden view, then a glass desk for your office can serve you well.
The sight of glass enhances the brightness and openness of a room. Glass desks also offer a sense of design, class and artistry and reflect beneficial work settings.
Usually, when you think of glass, you think of it being fragile, delicate, and can break easily while holding a computer or laptop and other work-related equipment. However, this is a fallacy since glass is pretty sturdy and made with durable properties that keep its firm grip together.
Glass is tempered to be strong and is produced to hold up a significant amount of solid mass. In fact, solidly built glass desks provide as much stability and security for your work materials such as your computer just like a wooden desk will do and it can also protect your desktop.
Bear Glass offers glass desk tops with various edge treatments, including Flat Polish, Pencil Polish, Beveled edge, Ogee Edge, and Wave Edge. Each edge can perfectly accent the décor of your home and the professionals at Bear Glass can show you the different edge treatments available.
Modern Glass Desktops
1/4″ to 1″ Thick glass
Variety of Colors
Variety of Edge Treatments
Custom Shapes and Sizes
Custom Fabrication
Expert Installation
For more information on modern glass desks please contact Bear Glass at:
FACTORY/ OFFICE
Address:
Bear Glass Inc.
399 20th Street
Brooklyn, NY 11215
Phone: 718-832-3604
Fax: 718-832-0786
E-mail: bearglass@yahoo.com
If you are in New Jersey:
Bear Glass New Jersey
359 Essex Road
Tinton Falls New Jersey  07753
P: 732 901 2626
F: 732 901 2266