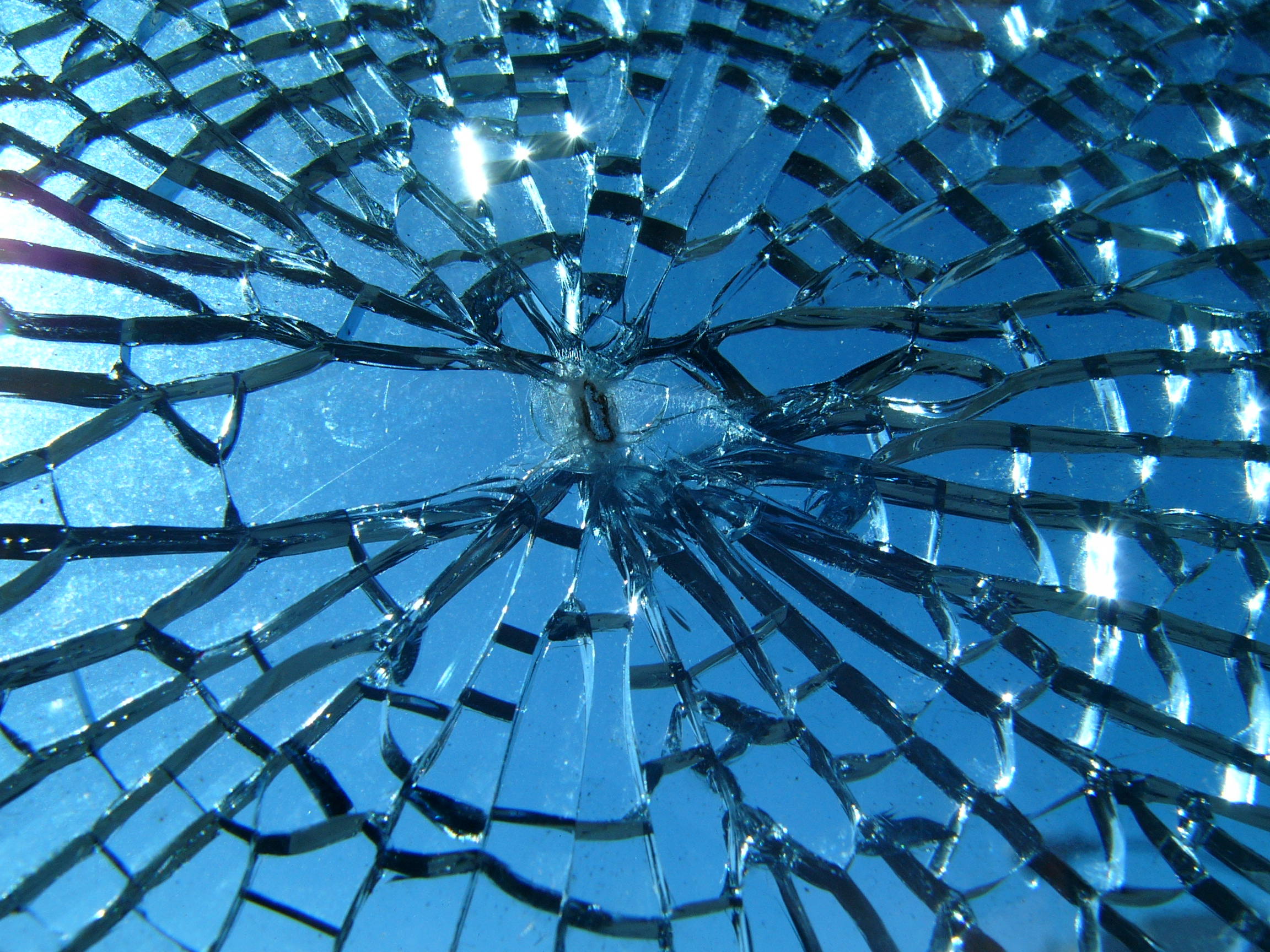 If you need  residential glass repair in Brooklyn, Queens, Manhattan, The Bronx, Staten Island, or Long Island then we have just what you need. Any piece of glass that breaks in your home can be repaired or replaced to restore perfection. We will find the same type of glass you originally had and replace it for some of the lowest prices around. Whether it is a window, a sliding glass door, a mirror, a glass armoire, entertainment center or even a pane in a door, we can replace it quickly and efficiently, all while keeping costs down. If it is in your home, than our  Bear Glass residential glass repair service can fix it for you.
All of our workmanship is held to the highest quality possible, and there is no pane of glass in a home that is too large or too small for us. We only use the highest quality materials, and each technician has been expertly trained in order to provide the best and most friendly service possible. We are licensed and insured, all to give you the peace of mind we know you need when you need residential glass repair.
We are experts in all aspects of residential glass repair and can answer any questions that you have about residential glass repair and replacement. We make sure that all of our prices are in line with all other glass companies in Tri State area, but we also make sure our work is better. Here is a list of some of the services we offer.
Acrylic Glass
Insulated glass
Shower Enclosures
PlexiGlass
Bathroom Mirrors

Sliding Glass Doors
Other Mirrors
Glass Shelves
Tabletop Glass
Non Glare Glass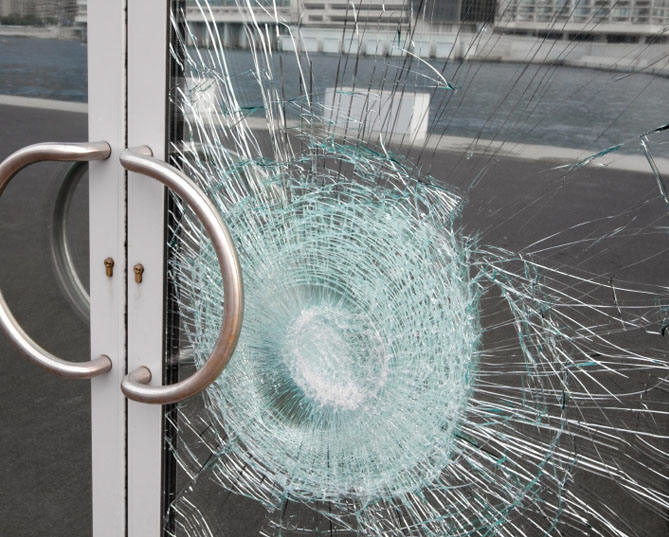 A cost of doing business can be repairing glass at your commercial business, and trust us when we say that we have the ability to do nearly any  commercial glass repair in Brooklyn, Queens, Manhattan, The Bronx, Staten Island, or Long Island. Whatever your problem may be, be it a busted storefront, a cracked window, or a glass fixture within the building, we can handle it. We strive to make your damaged goods like new, all to maintain the look of professionalism that can make or break a business. Big or small, tall or short – we can handle anything you may need in terms of commercial glass repair.
We offer competitive rates on all of the work we do, all without sacrificing the quality of our work. Quick installation is something we pride ourselves on, and we can say that we will put any glass in its place on demand. . All of our work is guaranteed, we are insured, ad we make it a point to deliver the best possible service at affordable rates. Just call us up about your  Bear Glass commercial glass replacement needs and we will take care of your job very quickly.
There is no limit to what we can do when it comes to commercial glass repair. We can fix any window in your business, and we can do it 24 hours a day. We can fix your doors, windows, and anything else that may break along the way. We can also complete the glass work for any new construction or remodeling that you are doing. Below is a description of some of the commercial glass services that we offer.
Bear Glass Storefront Window Replacement
The storefront of your business is one of the first things a potential customer would notice, and we offer storefront window replacement in Brooklyn, Queens, Manhattan, The Bronx, Staten Island, or Long Island in order to help another local business operate fluidly. Since a storefront window could attract or repulse a customer, it is important to keep this part of your business in top shape. No matter what may have happened to your window, be it vandalism, bad weather, or just a scratch or chip from old age and use, we can repair the damage dealt to your storefront window.
In the event that you need us to come out over night, we can also do this. We offer emergency replacement in order to give the peace of mind that a properly enclosed business offers. No matter what sort of damage the business has incurred, we are standing by 24 hours a day to replace it. We offer easy estimates, so we can give you an accurate assessment of estimated cost of repair. If you need service regarding  Bear Glass storefront window replacement, help is just a phone call away when you call 718 832 0786.
Storefront Glass Repair In Brooklyn, Queens, Manhattan, The Bronx, Staten Island, or Long Island – You can call us 24 hours a day to fix any storefront window that is directly in Brooklyn. If you have a break in and need our help, just give us a ring and we will get the information we need from you.
Repair And Installation Of Entrance Doors – If your door happens to get broken somehow or another, just give us a call and we will get you up and going in no time. Fixing a glass door is something that needs to be done fast and safely, and we can do both.
Bear Glass Mirrors, Mirror Walls, And Mirror Replacement
In our glass handling expertise, we have also mastered  mirrors and replacement mirrors in Brooklyn, Queens, Manhattan, The Bronx, Staten Island, or Long Island. . As with all of our services, we can do a vast array of jobs with anything related to mirrors. Whether you need a mirror installed or replaced, we have the materials, tools, and know how to handle the task. Whether it is a wall mounted mirror anywhere in your home, a mirror in a medicine cabinet, or a mirror within a fixture, we can handle the task or repairing or replacing mirrors in Brooklyn, Queens, Manhattan, The Bronx, Staten Island, or Long Island. insulated units are also a speciality of ours.
As with every service we offer, offer low cost, high quality solutions to your problem. We will do anything from specialty projects to basic home repairs, replacements, and installations. We can give accurate estimates, and all of the work we do is guaranteed. No matter what your needs may be, we can handle it expertly and without any complications.  Insulated unit replacement in Brooklyn, Queens, Manhattan, The Bronx, Staten Island, or Long Island is one of our specialties, and we guarantee satisfaction for each customer we service.
"Your Satisfaction Is Guaranteed"
At Bear Glass , we guarantee that you will be satisfied with the work that is done. We have made a solid reputation by giving the customers exactly what they ask for, when they ask for it. Bear Glass will do anything in our power to make sure that every customer is happy with our work.
Artwork Glass
Custom Mirrors, Custom Glass, Colored Glass, Crackle Glass, Shattered Glass, Acid Etched Glass, Satin Glass, Frosted Glass, Beveled Glass
Bathrooms
Shower Walls, Vanities, Mirrors, Shower Enclosures, Frameless Glass Doors and Enclosures, Counter Tops, Frameless Shower Door
Brands
Alumax Shower Doors, Arch, Champion Windows
Commercial Glass Services
Store Front, Curtain Walls, Plate Glass, Safety Glass, 2-Way Mirrors
Credentials
Fully Insured, Champion Glass Vendor, 11 Years Experience
Other Parts of the Home
Patio Door Repair and Replace, Balcony Door, French Doors, Walls, Mirror Walls
Payment Accepted
Check, Traveler's Check, Invoice, American Express, Cash, Discover, MasterCard, Paypal, Visa
Services
Glass Repair,  Window Repair, Emergency Service,  Glass Replacement,  Window Replacement,  Mirrors, Tabletops, Countertops, Walls, Partition Walls,  Custom Glass, Hail Damage Glass Repair, Window Tinting, Screens, Window Treatments, Framed Shower Enclosures, Frameless showers, and much much more!!!
With our experience and emphasis on customer service, you can feel safe that you chose the right company. Our experience in serving our customers with 100% satisfaction will give you the peace of mind you need and deserve. Give us a call for our service.
For more information visit us at: http://www.BearGlass.com/ or contact us at:
FACTORY/OFFICE
Address:
Bear Glass Inc.
399 20th Street
Brooklyn, NY 11215
Phone: 718-832-3604
Fax: 718-832-0786
Email: 
bearglass@yahoo.com