When It comes to glass flooring, Bear Glass is the industry leader. You'll be surprised at how many commercial establishments, builders and home owners are now picking glass flooring to add a touch of glamour to their spaces.  There's no denying that glass flooring looks 'with it' and glamorous. It comes in various shapes, sizes, colors and textures and does look super cool. It especially looks wonderful in contemporary spaces with minimalistic furniture in sleek, straight lines.  Plus, glass floors are durable; most glass tiles are made with reinforced glass and are quite sturdy.  Want another pro to glass flooring?  Glass floors are bacteria and dirt-resistant; glass tiles are less prone to accumulating grime and bacteria. Because of its smooth and non-porous quality it is moisture-resistant and never gathers mold.  It's therefore a hygienic option to choose.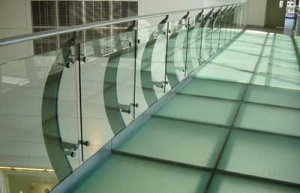 Bear Glass fabricates all of our glass flooring and glass tread products specifically for each project's specifications. This allows us to provide our customers with the safest possible glass for their project. We are committed to excellence, and thus we only use methods that ensure the safest and most beautiful glass flooring and glass tread products. You can expect the best quality and workmanship when working with Bear Glass. Bear Glass provides an exciting combination of style and function, making a dramatic impact in both residential and commercial spaces.  Engineered with safety and durability as the foremost objectives, Bear Glass' glass flooring provides a unique alternative to traditional material in both structural and non-structural applications.  Each glass flooring installation involves careful engineering and construction of the entire flooring system with safety as the top priority.  This includes glass panels, anti-slip walking surfaces, and support structures.  All fabrication and construction is completed in-house at our modern glass fabrication facility to ensure quality, minimize delivery lead-times, and reduce overall project cost.  Let us help you create a lasting impression through our unique and functional design glass floors. Our glass products create the feeling of openness and exceptional light transmission.
Glass flooring is usually used in a small area as a design element.  You could use it in your living room or an office atrium or even on a mezzanine floor.  Your glass tiles could also be back-lit to draw more attention.  This has become a common feature in many clubs, restaurants and hotels.  Glass bottomed pools in hotel terraces are an interesting emerging trend.  If you're truly looking to dazzle, especially with a project of a massive scale, you could make an entire top floor of a high-rise have only glass flooring.
For more information and help for all of your Glass Floor needs, contact Bear Glass at:
FACTORY/ OFFICE
Address:
Bear Glass Inc.
399 20th Street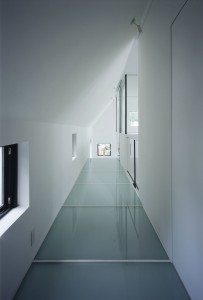 Brooklyn, NY 11215
Phone: 718-832-3604
Fax: 718-832-0786
E-mail: bearglass@yahoo.com
If you are in New Jersey:
Bear Glass New Jersey
359 Essex Road
Tinton Falls New Jersey  07753
P: 732 901 2626
F: 732 901 2266