Custom Fish Tanks
A custom made fish tank can breathe life into an office,home or any large business.  When choosing a company to create your custom built aquarium,you want to find a trusted company that has a perfect understanding of the intricate designs,stability issues and materials needed for high volume aquariums.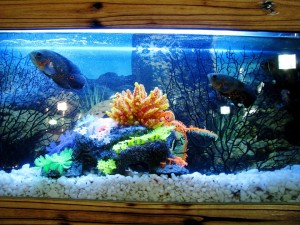 Well,did you know Bear Glass also customizes fish tanks?  Yes,we do it all!  Bear Glass strives to be your glass superstore.  Our eco-systems are cut with precision,molded to perfection and assembled with the best quality materials available today.  Bear Glass offers this for you and so much more.  We pride in our specialized,custom fish tanks and aquariums.   We carry acrylic tanks in sizes and shapes for novices and serious hobbyists.  For those looking for simple fish tanks,we also customize beautiful fish tanks which are designed for enjoyment and low maintenance.  For our customers' convenience,we also carry many aquarium systems for those people looking for something to accommodate more fish.   For those looking for something unique,our timeless,customized selection of aquatic furniture,tables,and more is sure to be a conversation starter.  If you are looking for custom aquariums for your home,office or place of business,we specialize in creating quality custom aquariums.  We can work with you to design something to fit your space and needs.  Our team of professionals will help you in the design process as well as answer any questions along the way.  We have built custom aquariums for hotels,restaurants,bars,research facilities,schools,movie sets and more.  The purpose of our service of custom aquarium installation is to reflect the clients' imaginative choices.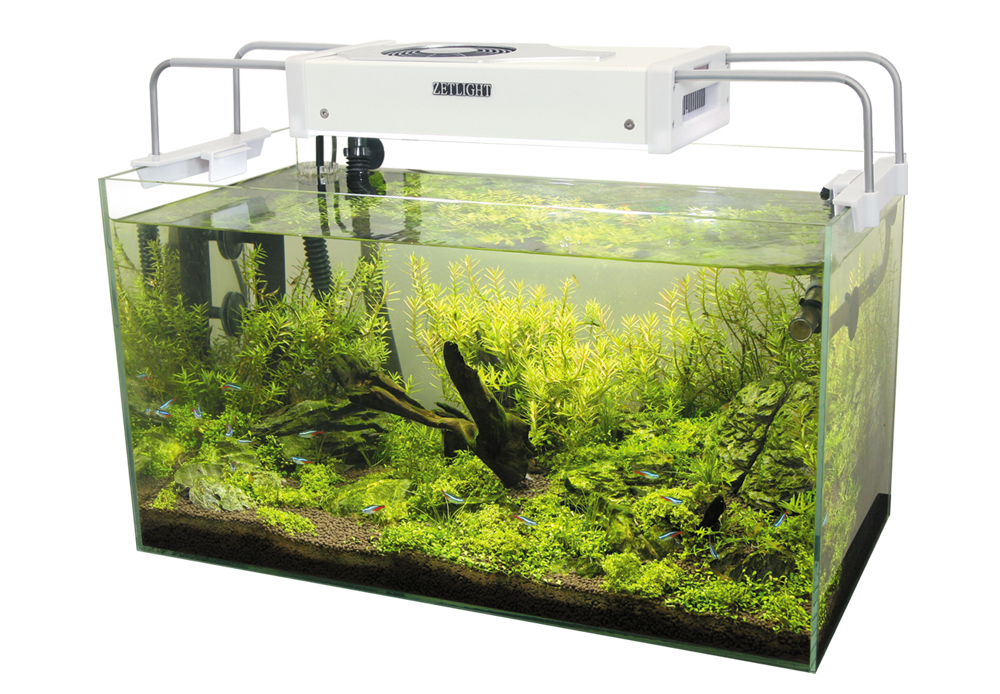 For Bear Glass,it is all about our customers.  Our  passionate design team of interior and furniture  specialists,architects,sculptors,biologists and visual  artists can build and maintain marine and freshwater  custom aquariums.  Not enticing enough?  We offer our  customized,elegant fish tanks at a discounted price!  Even  if you know that a custom made fish tank is what you are  looking for,you may not know how to spot the right one  for you and your area.  The first consideration is the size  and height of the area in which the custom fish tank will  sit.  If you have only a small space and want a larger  aquarium,you may have to go taller rather than longer or  wider.  Another consideration is the use for which the  tank will be presented.  If you want to pull people into your business,the more intricate and exotic the better.  If you are trying to add the "feng shui" element of water to your home,a more simple design may meet your needs.  The best part of having a custom made fish tank created to your specifications is the fact that whatever the intended use of the fish tank,one can be created exactly for your space and your style.  Above the floor,below the floor,in the wall or in the center of a room,the aquarium you choose to design can be placed anywhere,literally anywhere,you could ever imagine.  While Bear Glass is housed in New Jersey,we will travel for you to create,set up,and install the fish aquarium of your dreams.  Never again settle for something that is good enough.
Let Bear Glass help you treat yourself,your business,your home to the best in fish tank design.  With hundreds of designs and hundreds of happy customers served,Bear Glass is ready,right now,to design your next dream in water.  If you cannot find what you are looking for,just let us know and we will help get it to you.  Our superior customer service keeps our clients coming back again and again.
For more information on our priceless,fish tanks please contact Bear Glass at:
FACTORY/ OFFICE
Address:
Bear Glass Inc.
399 20th Street
Brooklyn,NY 11215
Phone: 718-832-3604
Fax: 718-832-0786
E-mail: bearglass@yahoo.com
If you are in New Jersey:
Bear Glass New Jersey
359 Essex Road
Tinton Falls New Jersey 07753
P: 732 901 2626
F: 732 901 2266